Ben Fogle will relive the Antarctic journeys of Captain Robert Falcon Scott, Sir Ernest Shackleton and Roald Amundsen as part of a new series.
The TV explorer, 49, will have only the types of Edwardian equipment, food supplies and shelter which the three adventurers used as he documents his journey to the South Pole in Endurance: Race To The Pole on Channel 5.
Fogle said: "This is a dream project for me. I have held a lifelong fascination with this period of heroic polar exploration and now I get the chance to experience immersive, living history myself by wearing the same clothes, eating the same type of food, pulling the same-style sled and sleeping in the same canvas tent.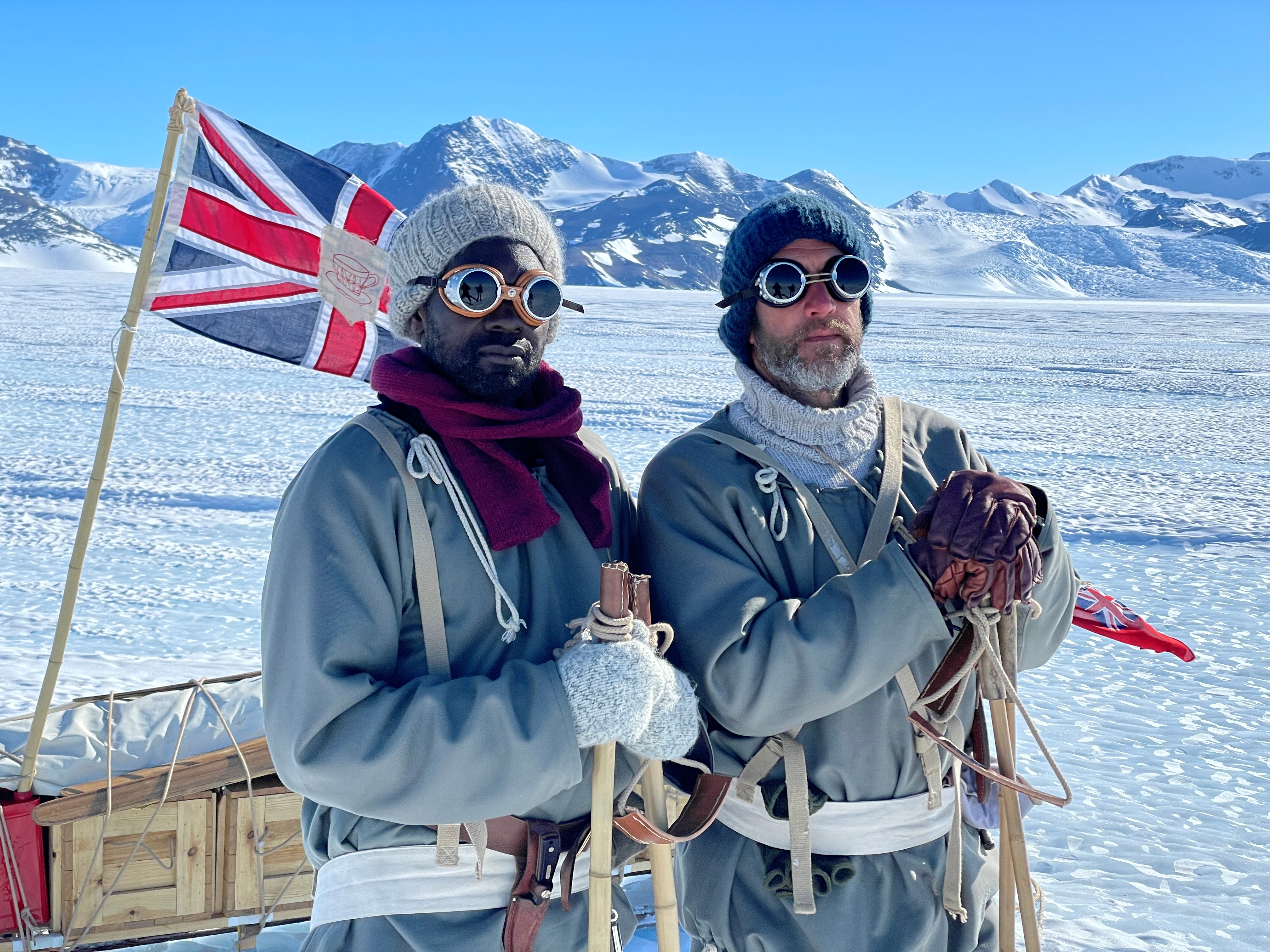 "This will give me a better understanding about the heroics and the sacrifices made by these brave men more than a hundred years ago in one of the harshest most unforgiving places on earth.
"Having raced to the pole myself in 2008 wearing modern equipment, now I get to experience the harsh Antarctic wilderness as they did."
In 2009, Fogle skied over 750km to the South Pole, and was beaten by a Norwegian team.
In the new three-part series, he will be accompanied by polar explorer Dwayne Fields as they take a look at Amundsen, Shackleton and Scott's contrasting expeditions.
The 60-minute episodes also see the two modern explorers face some "physical and psychological real-life" experiences of the three men.
By focusing on what the series calls the "character flaws, their bitter rivalries, and their fatal mistakes" it will reveal why Amundsen triumphs, and why Shackleton and Scott failed.
On December 14 1911, Norwegian Amundsen became the first man to reach the South Pole – 35 days ahead of Scott.

The bodies of Scott and his party were found 13 months after they disappeared on their mission.
Shackleton made several trips to Antarctica, first reaching within 400 miles of the South Pole in 1902, and he came even closer seven years later – just 97 miles from his goal – but had to turn back due to lack of food.
In 1915, after the success of Amundsen and Scott, his crew set out in the ship Endurance but were unable to reach land.
They became trapped in dense pack ice, forcing the 28 men on board eventually to abandon ship.
They were stuck in the ice for around 10 months before escaping in lifeboats and on foot.
On the new series, Denise Seneviratne, commissioning editor of non-scripted UK originals at Channel 5 and Paramount+, said: "We are thrilled to be continuing our relationship with Ben at Channel 5.
"This ambitious adventure will really push him to his limits and open up our understanding of the real heroics behind polar exploration, past and present.
"This series is immersive, experiential history which I think will really capture the imagination of our viewers."