London in a Day Tour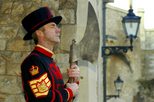 On the London in One Day Sightseeing Tour, you will explore the very best of London on a fully-guided tour. You'll take a scenic drive through the West End and City past famous sights such as Westminster Abbey, Big Ben and Trafalgar Square, see the changing of the guard at Buckingham Palace. In the afternoon, enjoy a guided tour of St Paul's Cathedral, visit the Tower of London and cruise on the River Thames.
Harry Potter Studio Tour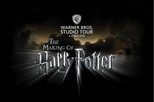 Fans of Harry Potter will get a behind-the-scenes look at the magical world of Harry and his friends. Forget public transport and parking fees, this trip to Warner Bros. Studio Tour London – The Making of Harry Potter includes round trip transportation from central London. Enter the magical world of Harry Potter and his friends. You'll see original sets from the Harry Potter film series, including the Great Hall. Get behind the scenes and see how these magical movies were shot.
London Film Locations Tour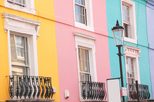 Discover London's film hotspots on a 2-hour walking tour, and hear the insider gossip, scandals and trivia about favorite films that were shot in the capital. With a knowledgeable movie buff as your guide, learn about family-favorite films like the Harry Potter series, as well as rom-coms such as 'Bridget Jones' Diary' and action flicks like the Sherlock Holmes series. See instantly recognizable sites used in the films as well as top London landmarks like the Big Ben clock at Westminster!
The Ghost Bus Tour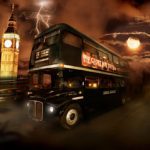 The Ghost Bus Tours' classic Routemaster has been redesigned to give passengers London's first ever 'Fright Bus' Service. On-board actors and technical trickery combine to create the scariest tour in town! A creepy conductor will provide the commentary for this sinister sightseeing show, revealing haunted places, unmarked burial grounds and many skeletons in the capital's cupboard.
Helicopter Sightseeing Tour of London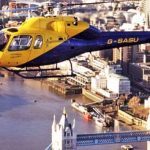 Board an EC120 or AS350/5 helicopter for a fantastic half hour sightseeing trip, following the path of the meandering Thames into the heart of the city. Flying at 1,500 feet offers a fantastic view of the capital's iconic landmarks including the O2 arena in London, Tower Bridge, the EDF Energy London Eye, the Houses of Parliament and Buckingham Palace.
London Photography Tour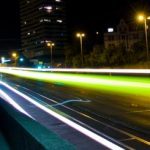 How would you like to learn to take fantastic photographs of some of London's main tourist attractions? This fun and informative tour will teach you how to take great images, using the best angles in any weather conditions. Learn useable, practical and creative photography skills and how to get the best out of your camera.
Amphibious Tour of London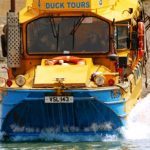 Get your binoculars out and prepare yourself for this unique perspective of London with an amphibious tour around the sights of the capital. These fascinating DUKWS vehicles were originally used in World War Two and the Korean War, transporting troops and cargo across the waters straight onto the land – exactly what you'll be doing! Famous sights you'll see include Big Ben, Houses of Parliament, Buckingham Palace and The Ritz.
Historic London Pubs Tours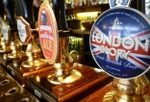 Discover ancient ale houses and literary drinking dens on a 4-hour afternoon pub tour of London! Centered on the area in and around the City of London, the tour visits at least four of London's finest historical pubs, your guide will recommend different ales in each (not included). Hear the history of the pubs, learn the differences between Elizabethan coaching inns and Victorian gin palaces, and visit the watering holes frequented by legendary British novelist Charles Dickens.
London Vintage Bus Tour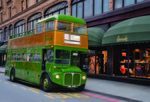 Discover London's hotspots on this exciting half-day tour that includes Champagne afternoon tea at the legendary British department store Harrods. You'll start with a sightseeing tour by vintage double-decker bus, and then stop at Tower of London for a photo. Cruise down the River Thames to Westminster and then visit the gates of Buckingham Palace for a quick photo stop. Finish with a Champagne afternoon tea at Harrods' elegant Georgian Restaurant – the perfect way to end your tour!
Doctor Who Tour of London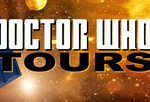 If you're a fan of the BBC science fiction television series 'Doctor Who', you'll love this 3-hour private tour of sites filmed on location throughout London. Cruising around the city in an iconic black taxi you'll visit well-known spots (and some hidden gems) from the films and TV series aired since 1963. On this family-friendly tour, your witty and informative guide will share stories about the Daleks and numerous other archenemies that roamed the streets, with the Doctor in hot pursuit!
Wartime London Bus Tour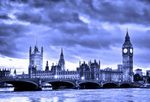 Traveling in a period vehicle from the 1930s or 40s, go back in time to London's days of war on this two-hour professionally guided World War II tour. Visit London sites related to World War II and hear about the invasion of France, the Resistance, life in Paris during the occupation, the D-Day invasion and more. You can see the seat of power in the Cabinet War Rooms and see where Winston Churchill bought his cigars.
Black Cab Tour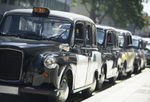 Take a private black taxi tour of London's top attractions and hidden treasures with a knowledgeable guide. This family-friendly tour takes you to all the well-known sites in London, including the Tower of London, Buckingham Palace and Westminster Abby. Then, explore the unusual sites of Great Britain's capital, like Henry VIII's cow shed and Winston Churchill's cigar chair.
Chauffeur Driven UK Tours
Whether you're travelling for business or leisure purposes, the experienced professional drivers of Total Chauffeur Service will plan and coordinate your UK travel so that you see the finest British sights while travelling in the utmost style and comport of a luxury car of your choice.
From historical sights like palaces and castles to beautiful natural settings like gardens and countryside, Total Chauffeur Service will construct a bespoke tour built around your personal travel preferences. Many popular interest tours of this kind include sporting venues tours, shopping trips, restaurant dining and theatre visits.
Total Chauffeur Service will also assist with cruise and airport terminal transfers, and can even arrange accommodation for their customers, including booking 5 star luxury hotels.
Whether you're new to London, or a regular visitor, Total Chauffeur Service will ensure you see the best of Britain during your trip.